Bill Dickens goes to Italy and appears in Rome on July 7th and July 8th, 2007
at a jazz festival with Chicago blues guitarist Carlos Johnson.
Please check back for updates.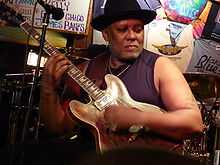 Bill just appeared on the Bootsy Collins upcoming release titled "Bootsy's Bass Heroes."
Bill is currently producing a project for smooth Jazz recording artist Brian Lubeck.
Bill will be checking in soon so please stay tuned.