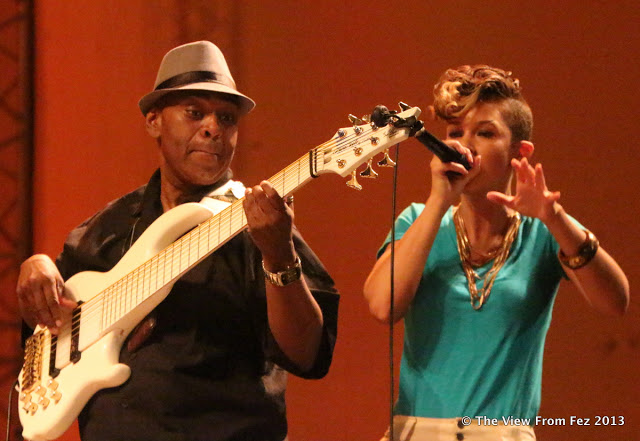 Bill Dickens & Butterscotch
---
The instrument which he held high on his chest looked like something a cartoon super hero might fly around on, all white fins & curves. When the musicians started up in succession what they built was fabulous, thumping – & loud.
---
Ladysmith Chicago Gospel Experience – South Africa – USA
Leanne Faine & Favor – Chicago – USA
Ladysmith Red Lions – Ladysmith – South Africa
Butterscotch – beatbox
Bill Dickens and the Ladysmith Chicago Gospel Experience Band
This exceptional project is directed by bassist Bill 'The Buddha' Dickens, one of the legends of Black American music, and conceived by artistic producers Mohamed Beldjoudi and Larry Skoller. It is an exciting encounter between one of the great voices of Gospel in Chicago, Leanne Faine and her Favor Ensemble with the Ladysmith Red Lions, a Gospel group from the town of the same name in KwaZulu-Natal, South Africa.